The recommended way to create a PDF is to save your document as a PDF. Most word processing software's (Microsoft Word, Word Perfect, etc.) will allow you to save your document as a PDF.
To do this,
1. Click FILE
2. SAVE AS...
3. Name the document
4. Change the "Save as Type" to PDF
5. Click SAVE.
You will now have a PDF version of your document. Another option would be to scan your document to your computer as a PDF.
You can also "print" the document to PDF. Click the link below based on your operating system.
Windows PC
1. Open the document and attempt to print.(Click File and choose Print on the menu)
2. When presented with your printer options, select 'Adobe PDF' or 'Microsoft Print to PDF'.
3. This will prompt you to rename and save the file.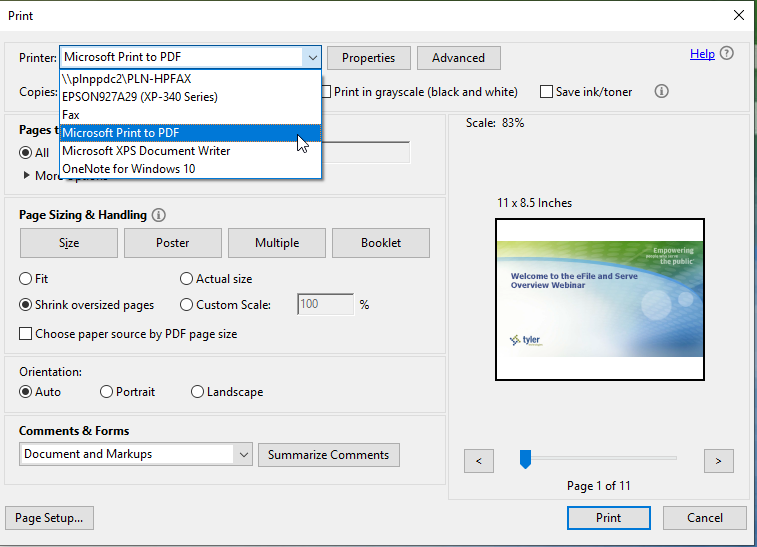 Apple OS / Mac
Note: Mac 'Pages' users should 'export' to PDF instead of printing to PDF.
Other options
Below is a list of 3rd party websites to assist with creating PDF files.
Please Note: We cannot help with technical assistance on any 3rd party websites.