Follow the instructions below to see the history of a case service contact list.
1. Click on the "Menu" button (3 lines) to the top left of the site.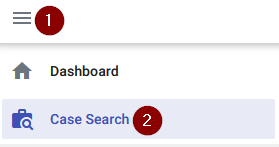 2. Click on "File Into An Existing Case".
3. Select the location your case is in.
4. Enter your case number.
5. Click "Search".
6. Click on the "Actions" button to the right of the case.
7. Select "View Service Contacts".
8. Click on the "Service Contact History" button to the bottom left of the service contacts to show Service Contact History.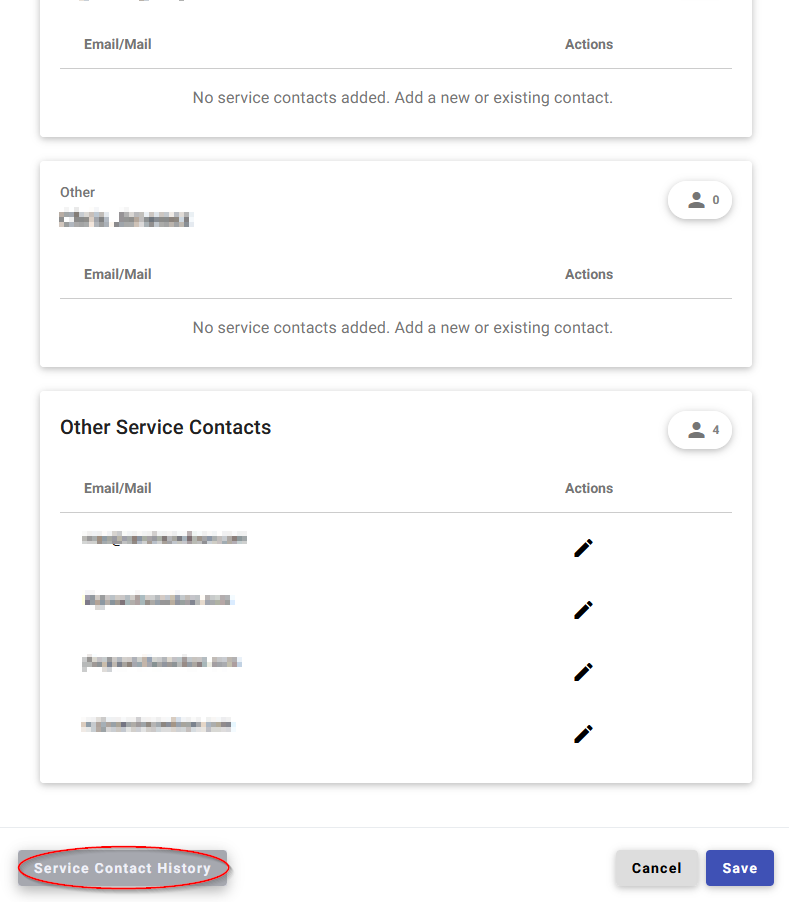 A log of names and dates will display to show when a Service Contact was attached, detached or deleted.