Follow the steps below to reset your password when signed into the website:
Log into your Account.
At the top right, click on the icon with the user initials and select Profile.
Click on the Change Password tab on the left side of the screen.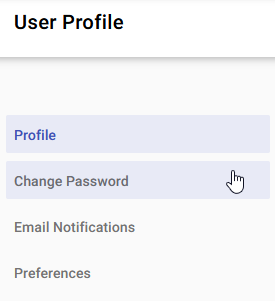 Enter your Old Password and then Enter your New Password (Note: Passwords are case-sensitive and must be at least eight characters with one Upper Case, one Lower Case and either one number or Special Character).
Retype your new password.
Click the Save button on the bottom right corner.
You will receive a Confirmation in the upper right hand corner letting you know that your changes were saved successfully.