You must select a payment account even if there are no fees.
If you click into the Payment Account box and only see the word "Select..":
You have not added a Payment Account yet.
The Payment Account you added expired.
The Payment Account you added is not accepted by the court location you are filing into (Many courts will not accept American Express or Bank Account/eCheck).
Note: If the account is expired, there may be a message underneath the payment account box indicating such.

To add a Payment Account, click the + Add Payment Account button located on the left-hand side of the page underneath the Payment Account dropdown box.
Enter in an Account Name and select the Account Type by clicking the Create a New dropdown box and selecting an option from the list.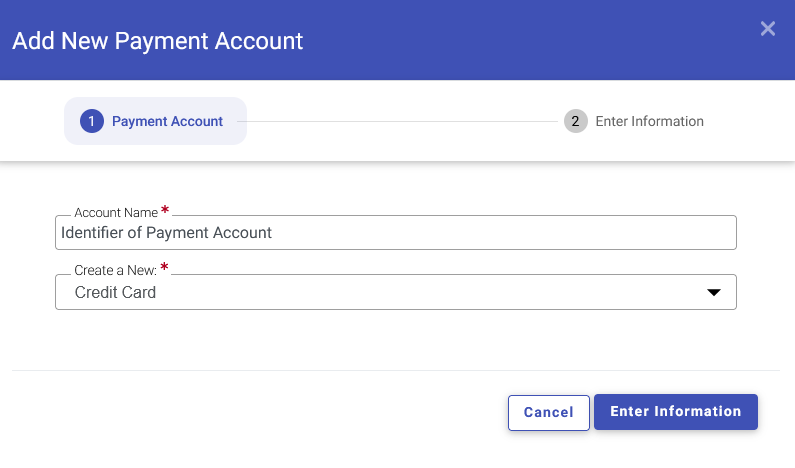 For Credit Card or Bank Accounts, select the Method of Payment. Enter all required information and then click Continue. If you created a Waiver, scroll down for further instructions.
Once the payment information is saved, you will return to the Fees tab to complete the remaining fields highlighted in red.
After Fees have been Calculated, click on Summary.
At the Summary, review the filing and click Submit.