The main landing page will provide an option to register for Firm Account (Attorney account).
Note for Out-of-State/Pro-Hac Attorneys:If you register for a Firm account, the site will require an in-state bar number. If the state has not provided you with a bar number, then you will need to register as a Self-Represented/Individual account.
Attorneys / attorney staff / Legal Professional will register for a Firm Account. This account allows for multiple users and will require at least one attorney for that state. (Please make sure a Firm account hasn't already been created within your Firm. If your Firm does have an account, please ask your Firm Admin to invite you into the account).
Click Register to begin creating the Firm Account.
Complete all fields marked with a asterisk*.
The password must be 8 characters long, include a capital letter and at least one number.
Check the box to agree to the Terms and Conditions.
Click Register.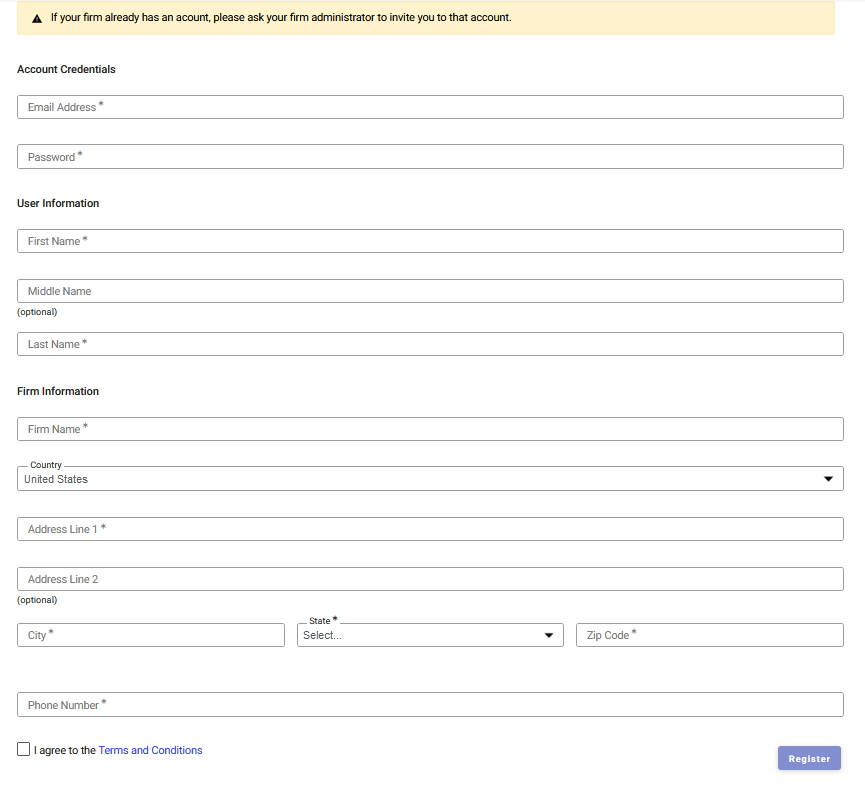 An activation email will be sent to the email registered.