At the Dashboard, click on the 3 horizontal lines at the top left of the screen, click on Firm Management and select Firm Users.
Note: Only Firm Admins can access the Firm Management options.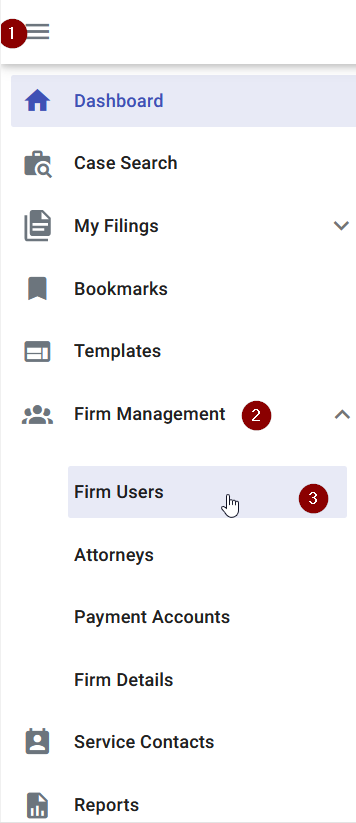 The Users page is now displayed. Locate the user or enter a First Name, Last Name or Email to filter the users and locate the user needing to have a password reset.
Click the pencil icon to the right of the user needing a password reset.
In the Edit User, select the Reset Password button to the right of the user email.
Enter in the new password, confirm the password, and click Save.